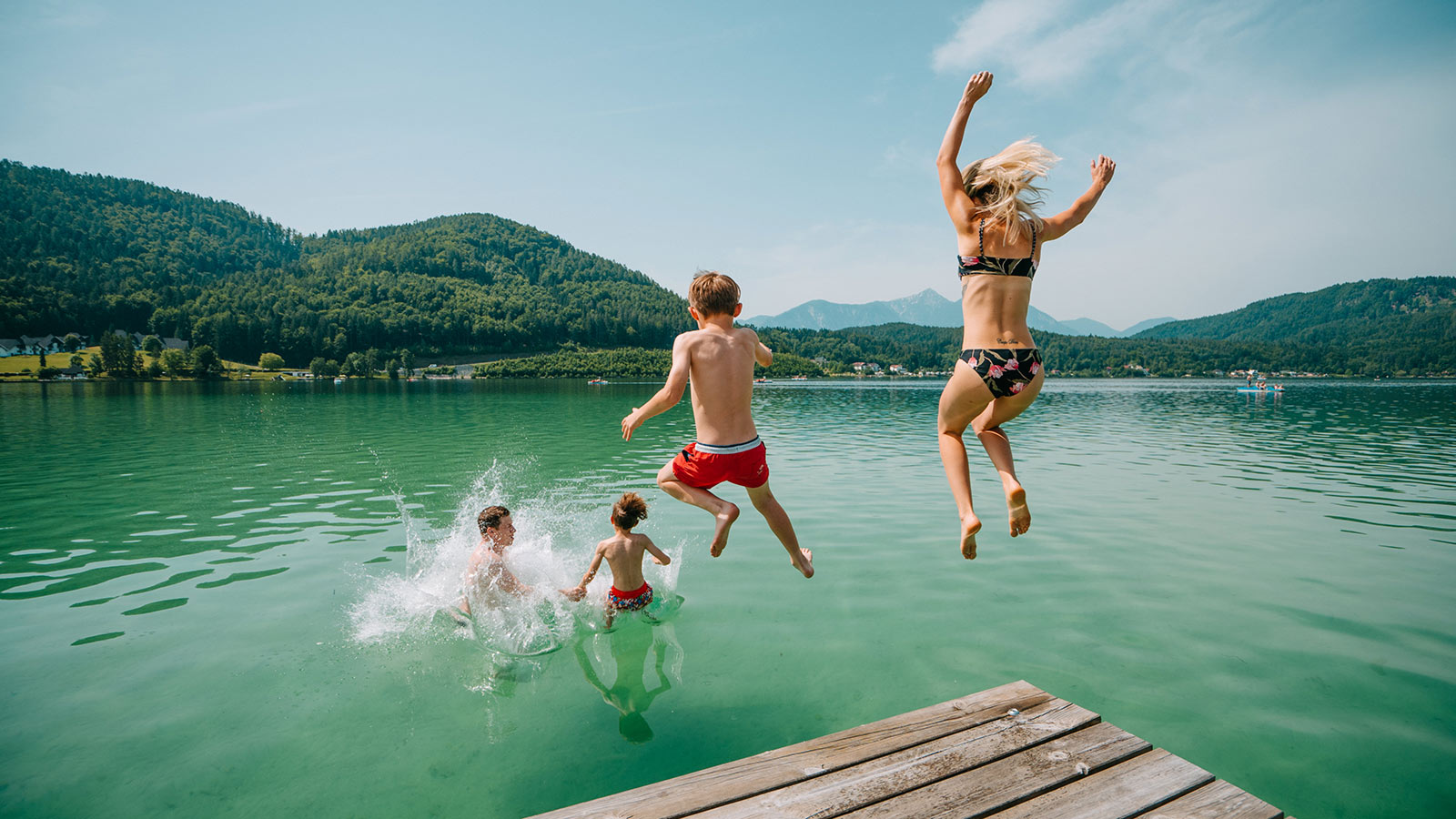 Willkommen
HOLIDAYS AT LAKE KLOPEINER SEE
Willkommen
Willkommen
Willkommen
KLOPEINER SEE - SÜDKÄRNTEN
- Welcome at Lake Klopeiner See -

Enjoy your holiday in one of our beautiful holiday apartments with private beach directly on Lake Klopein. The lake apartments "Martina" with the bungalow and the lake house on the water are beautifully located on the north shore promenade of Lake Klopein.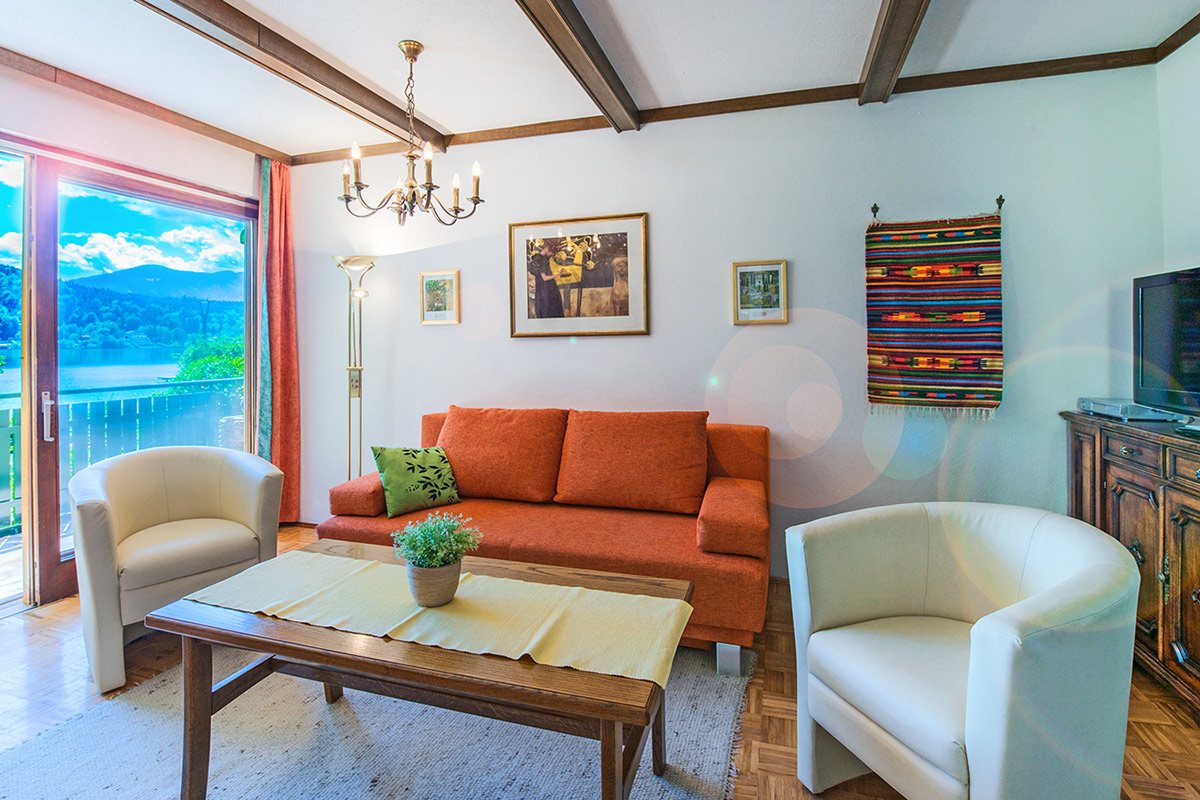 In our tastefully furnished apartments in the sizes 30m², 50m² and 60m² you can feel at home. The location on the waterfront is incomparable and the private beach is directly opposite the complex.
The lake house "Martina" is a real gem! It is located directly on Lake Klopein, has its own bathing jetty and can accommodate 2 to 4 people. Here you can experience pure romance: you wake up in the morning and look directly from the bedroom directly at the crystal clear water of Lake Klopeiner See.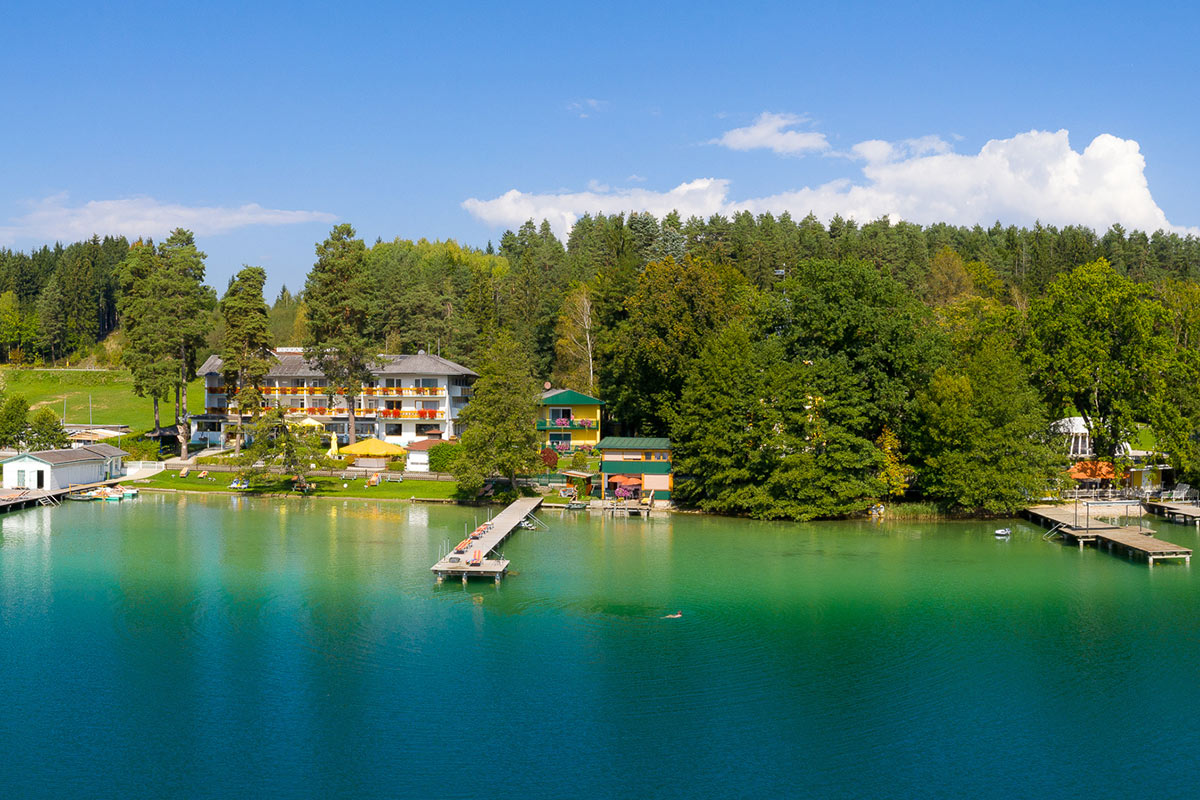 The location speaks for itself. Our apartments are located directly on the pedestrian lakeside promenade of Lake Klopeiner See and the private beach is directly opposite. You can park your car comfortably at the house and enjoy the holiday from the first minute.